Sensitive Volume Shampoo
Regular price

$24.00 USD

Sale price

$24.00 USD

Unit price

per
Fragrance-free volumizing shampoo, suitable for sensitive scalp.
#1 No fragrance
#2 No flatness
#3 No heavy hair
#4 Nothing unnecessary

Or try our Sensitive Volume Bundle and save
Shop now
Description
Ingredients
How to use
No nothing Very Sensitive Volume Shampoo gives fullness to fine hair with a special protein compound that helps strengthen and nourish hair while protecting against damage. Color safe. Volume Shampoo is hypoallergenic, fragrance free, unscented, gluten free, soy free, paraben free, dye and colorant free. 100% vegan and cruelty-free.
Say no to dryness
-
Fragrance-free
-
100% vegan and cruelty-free
-
hypoallergenic
-
Say no to dryness
-
Fragrance-free
-
100% vegan and cruelty-free
-
hypoallergenic
-
Say no to dryness
-
Fragrance-free
-
100% vegan and cruelty-free
-
hypoallergenic
-
Say no to dryness
-
Fragrance-free
-
100% vegan and cruelty-free
-
hypoallergenic
-
"Don't fall for scented hair products. This is good stuff right here"
How NO NOTHING is different?
#1 ENVIRONMENT FIRST

Packaging for all No Nothing products is currently made of bio-based sugarcane plastic. The production of bio-based plastic reduces oil dependency and emits less carbon dioxide than conventional plastics. The packaging is also fully recyclable; by recycling bio-based plastic we achieve an even lower carbon footprint.

#2 NO ANIMAL INGREDIENTS

No Nothing products are vegan, meaning they do not contain any animal-based ingredients.

#3 CLEAN BEAUTY

All No Nothing products are created with European ingredient safety standards. Our shampoos and haircare products are made in Finland. Our aerosol products are made in Sweden.

#4 ALLERGY LABEL: GUARANTEED QUALITY AND RELIABILITY

All No Nothing products have been granted the Allergy Label by the Finnish Allergy, Skin and Asthma Federation. This trusted label is granted to objectively researched products as proof of their generally non-allergenic content not causing asthma, skin irritation or sensitization, or fragrance sensitivity.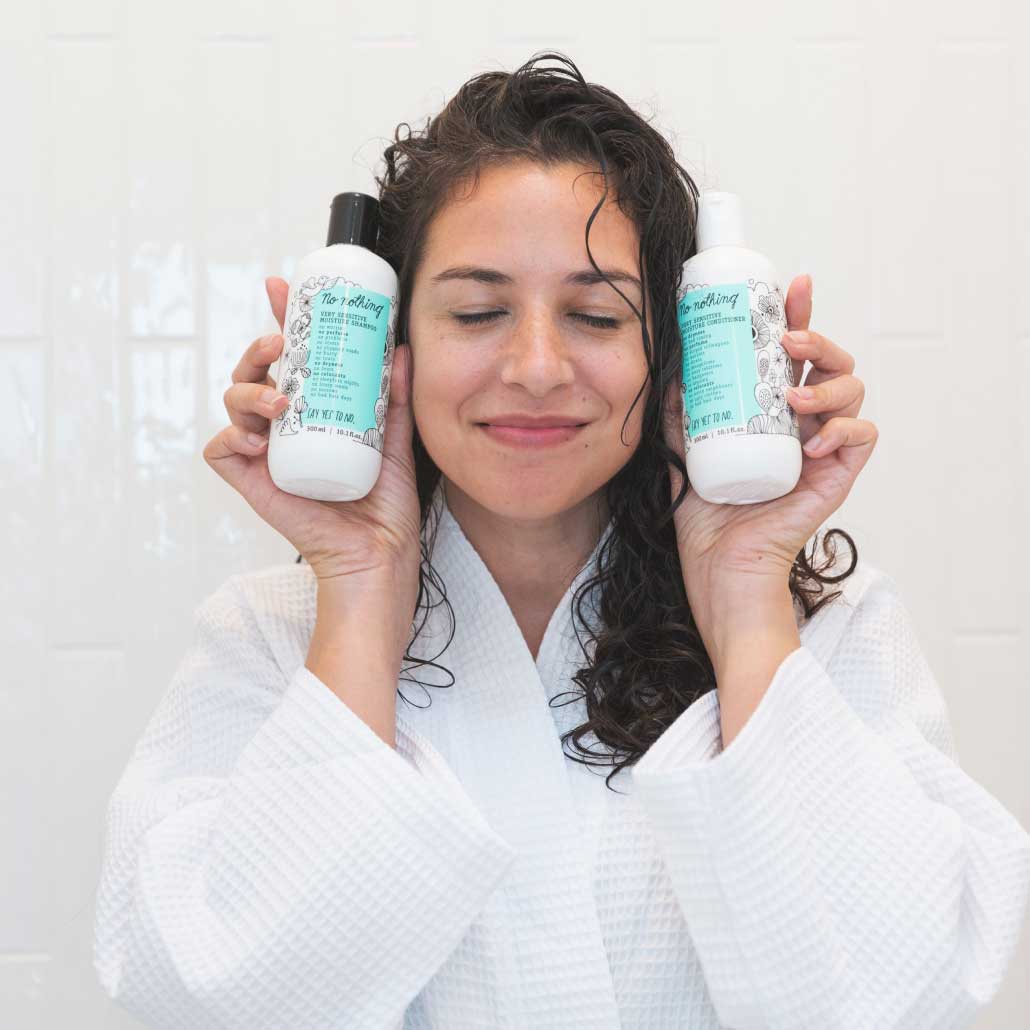 Wonderful for fine thin hair
I've enjoyed this shampoo for my fine thin hair. It cleans my hair extremely well and gives it volume. I prefer a scentless hair care line and this has definitely become a favorite. I love the lid on the bottle too.
Perfectly simple
Ive been trying to grow my hair which was badly damaged and broken. I bought this to try to give my hair a break from all the chemicals and scents and everything else Ive been putting in my hair. Its amazing. It moisturizes and makes my hair feel soft and full without all the extras. Ill certainly be purchasing again.
Wap
I struggle with dry itchy scalp because Im extremely sensitive to chemicals, but this is perfect it moisturizes my scalp and hair with out any irritating chemicals percent. Definitely recommend this product if your tired of using dandruff shampoos for a dry, itchy scalp when you really dont dandruff and just need some irritation relief.
Exactly what I wanted!
I am extremely sensitive to scents and chemicals. My granddaughter's shampoos and conditioners were making me ill so I could no longer wash her hair, something we both enjoyed. Her hair is extremely fine so the Sensitive Volume Shampoo is just what we needed. Now I can wash her hair and bath time is back to being fun! Thank you SO much for providing such wonderful products.
Say yes to no.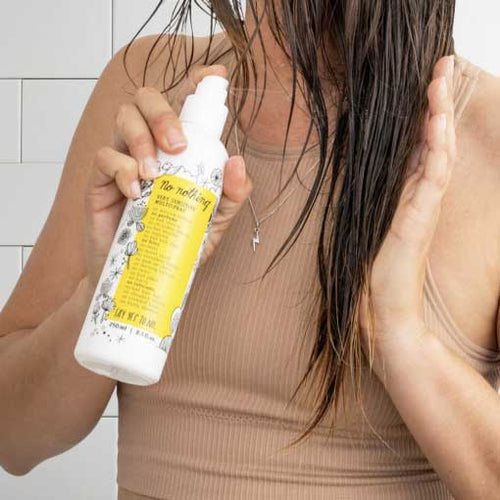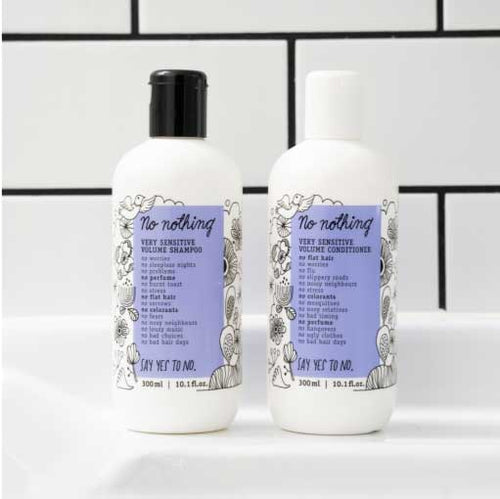 Choosing a selection results in a full page refresh.