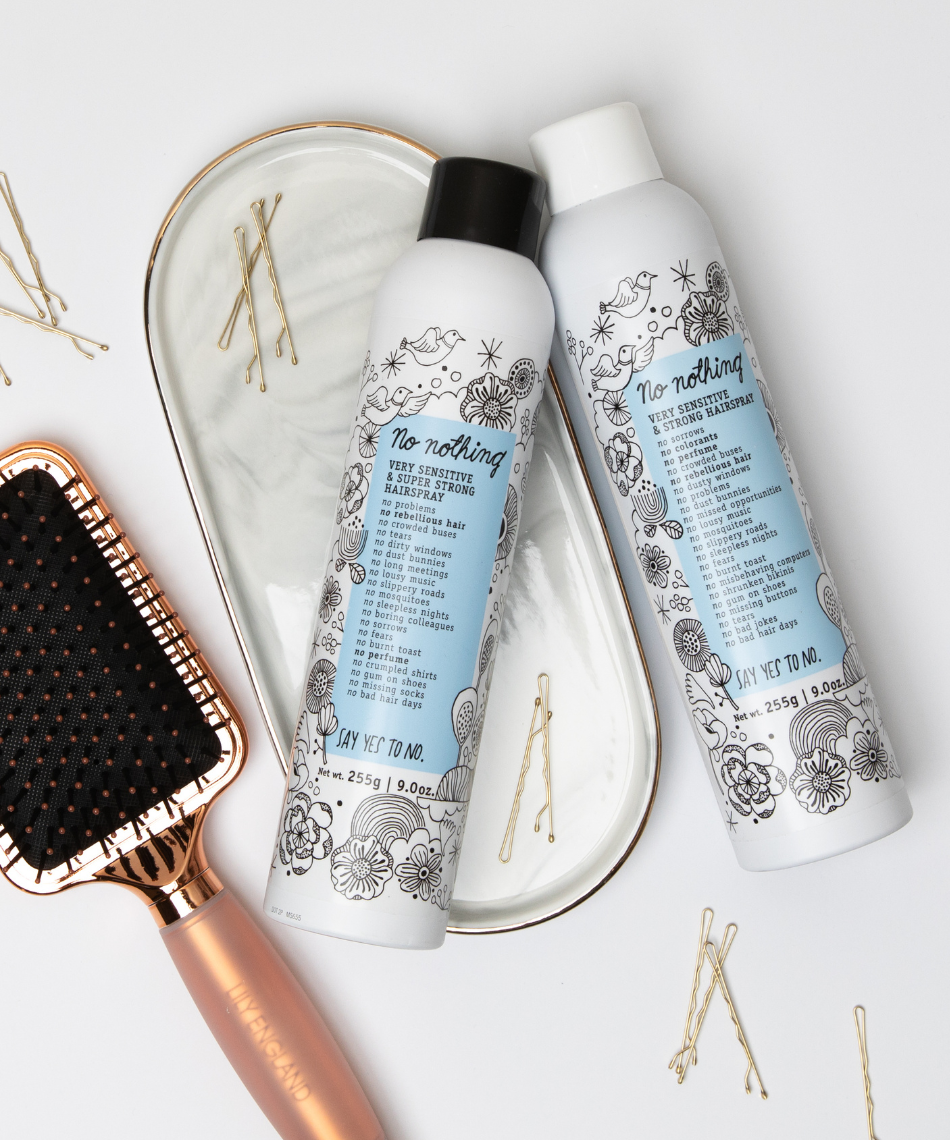 Allergic reactions to beauty products are becoming more and more common.
Common ingredients in your hair products can irritate, causing trouble for your skin, scalp, and hair. What we put in (and on) our bodies is what we get out. Ingredients seep through our skin, and permeate throughout our bodies. No wonder why you may feel worse after using the things that sell you on looking good.

Also think about this: products that start at your hair naturally work their way down your body—particularly in the shower. And with your products either immediately absorbing into your skin or hanging onto it for hours, it's important to consider what goes into what you use.
Our Dermatologists and Hair Stylists are Looking Out For You
Dermatologists are the experts in allergies and skin reactions. They understand the complicated relationship between ingredients and you. They know the science behind why perfumed products can spur ugly allergic reactions, how chemical compounds harm your hair, skin, and scalp, and which ingredients hide the fragrances, certain preservatives, and other allergens you'd otherwise know to avoid.
Hair stylists know what you want: the texture and volume that will make you feel luxurious, the way your hair stays and lays throughout the day, and how to pair products together to make you look your absolute best. Bring them together and you have something special: a team of experts that know how to make you feel beautiful inside-and-out, that know how to say yes to all the best things for you, and no to all the things that irritate you.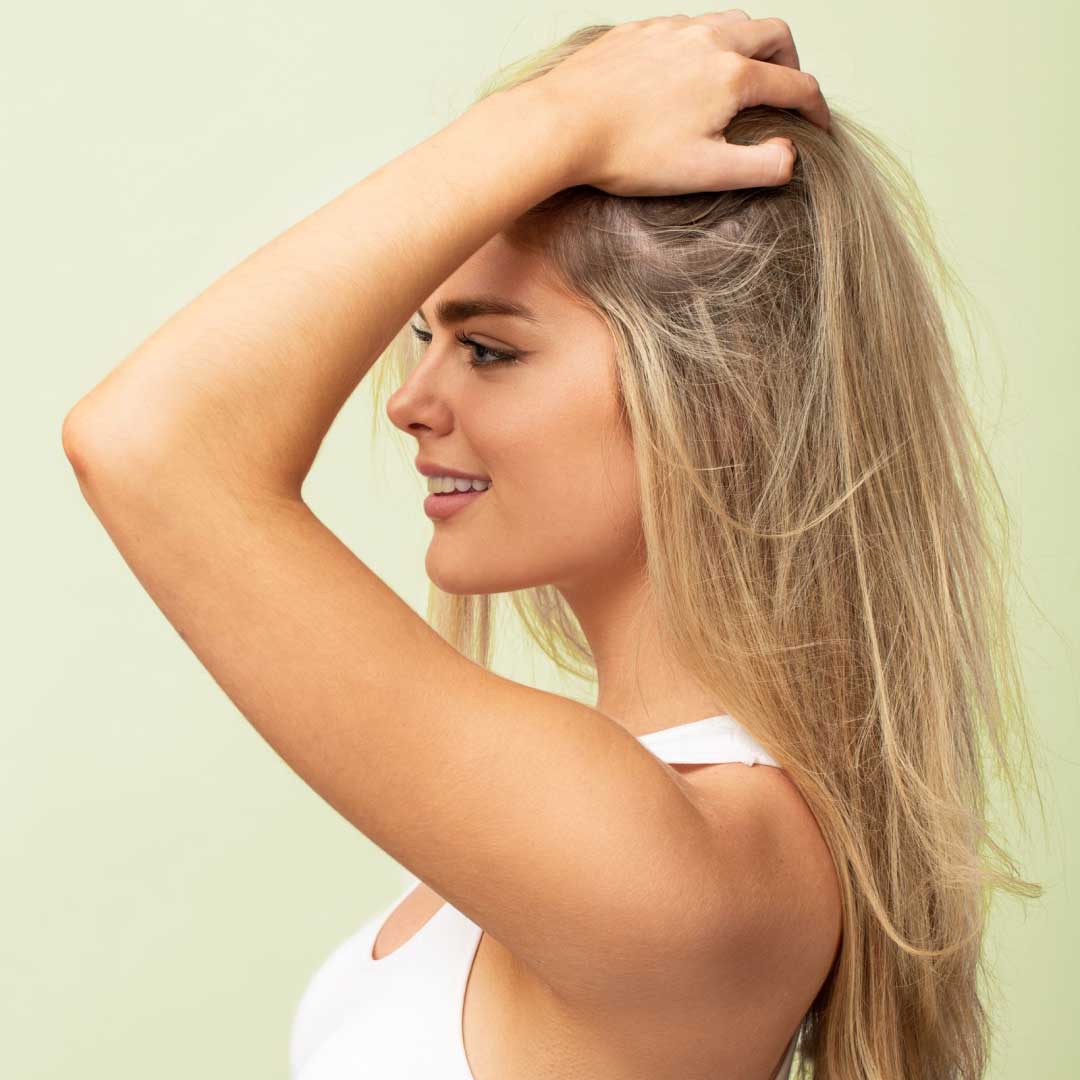 Why Fragrance Free?
Fragrance, whether natural or synthetic, is one of the most common irritants for all skin types, not just sensitive skin.

Did you know that the word "fragrance" or "parfum" on the product ingredient label represents an undisclosed mixture of various scent chemicals and ingredients used as fragrance dispersants? That being said, you have no idea what ingredients make up the fragrance in products you put on your skin and hair.

Fragrance mixes have been associated with allergies, dermatitis, respiratory distress and potential effects on the reproductive system. That's not ok with us, and that's why we make our products 100% free of fragrances and masking fragrances.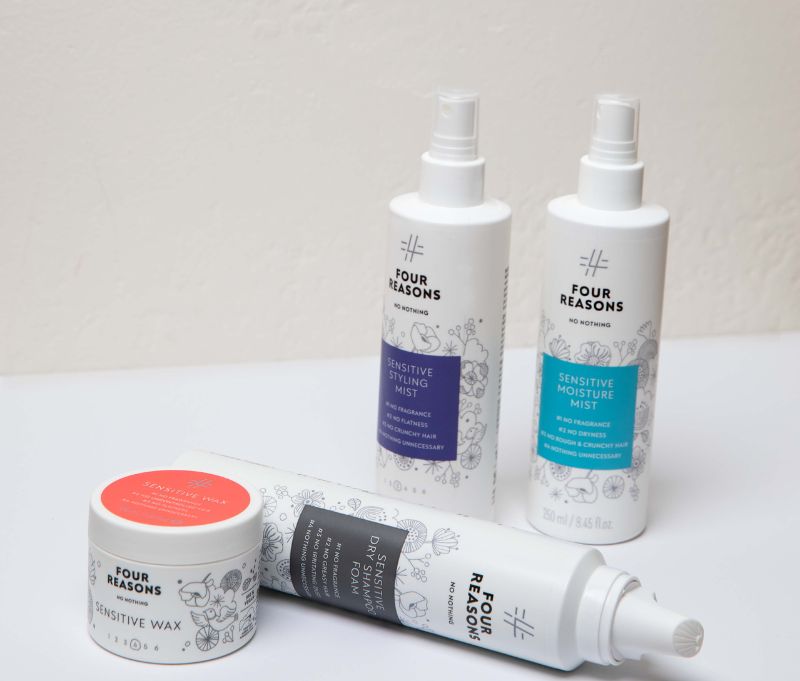 The Verdict Is In
No Nothing helps you restore your hair and scalp, improve your skin and complexion, and helps you live luxuriously despite your sensitivities. By creating salon-quality products free of allergy-causing, irritating ingredients, our award-winning line helps you look and feel your best, always.
"It took 72 years to get great hair! This product is amazing. I have fine hair and VERY sensitive skin and absolutely no body to my hair. Now I have body to my hair, I can go for 2 days between hair washings. Again, amazing."

Paige, Strong Mousse

"I've tried so many brands and each time I've had reactions until NO Nothing!!! Love it And I had been a hairstylist for 8 years until becoming allergic to pretty much all products. Amazing.."

Gaby, Moisture Shampoo

"This is definitely the best dry shampoo I have ever used! It doesn't make my hair feel gross and full of product, it makes me hair feel fresh and not weighed down at all"

Heather, Dry Shampoo

"I have a sensitive scalp and this hairspray works beautifully. Real hold and does not dull hair at all. Does not sting and my scalp does not get irritated. So nice I ordered another bottle."

Stephanie, Strong Hairspray
Why Ingredients and Formulas Matter
Every ingredient has a whole host of qualities, with some coming to life when compounded with other ingredients. And because everyone is unique with a range of sensitivities and allergies, it's easy to expose someone to harmful products when enough attention isn't paid.

Making safe and stylish products means more than picking out ingredients: it's also about how you formulate those ingredients. The best-for-you formulas understand the countless chemical reactions that occur in your products, and expertly balance them together to maximize results while minimizing irritation.

At No Nothing, our dermatologists, chemists and hair stylists craft salon-quality hair products with an eye for attention, so you can rest assured you'll feel healthy, beautiful, confident and safe.
Why Natural is Not Always Best
"All-natural" has become a buzzword, a way to imply that a product is good for you, and safe. We know artificial ingredients can irritate you, but did you know some natural ingredients can, too?

In fact, many natural ingredients can be very irritating and allergy-inducing. Some botanicals, flowers, and oils produce unfriendly irritants that can be harmful for your skin.

At No Nothing, we evaluate every ingredient for its irritating properties. Each ingredient, regardless of where it comes from or how it's made, is independently tested for your safety and sensitivity—and never tested on animals.